I want to work as Assistant Director for Los Angeles' Sofar primarily because I love music. I have been performing music since I was in 6th grade (2006) participating in everything from marching band to rock bands. Having a background for performing gives me more of an appreciation for other performers; I really like seeing people put so much energy into their art especially in intimate spaces like Sofar.
Let me show you a couple examples of things I've done musically:
Below are two records that I made. You can press the photos and it will take you to Spotify (hopefully you don't use Apple Music !!).
I would also love to work for Sofar because my love for music goes beyond performing/recording; I love putting together shows. There's something really exciting about all the non-guaranteed factors that go into a good show that when everything works out, it feels so accomplishing. The first shows I put on were called "dorm sessions". It was primarily created to be filmed and recorded, but as we filmed more artists, people started hearing about it and asked to watch the performances live. Here's one that I really like: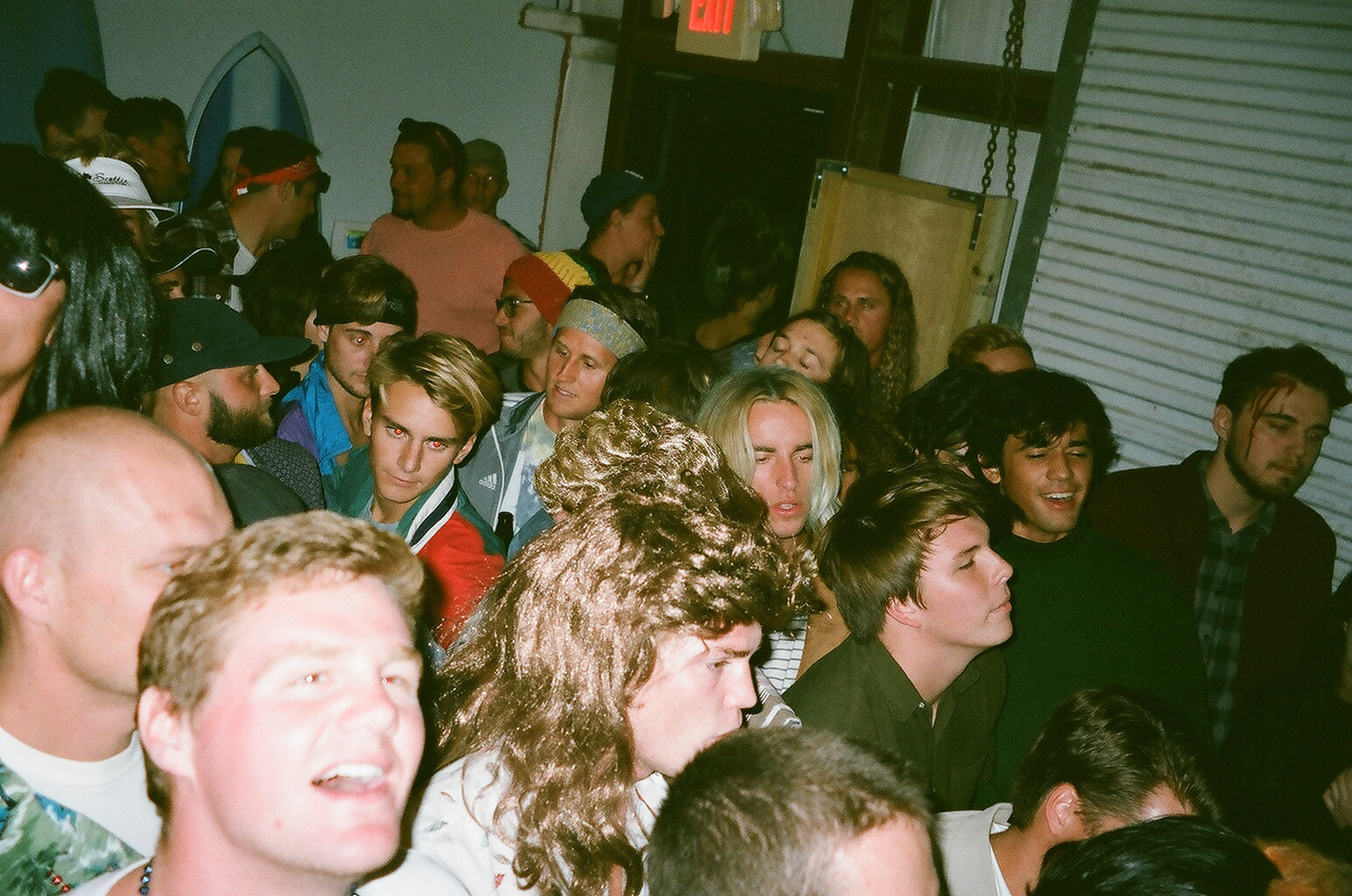 I then started a small company with friends called 'dsco.club'. It started as documenting shows through photos & & videos, but then started doing more!
We put together a lot of concerts including an 80's themed Halloween show at a surfboard factory. I was able to get sponsorships from companies such as Lagunitas Brewing Company and River City Brewing. The shows usually had around 200 in the audience.
dsco.club is basically my outlet for the creative things I do (through the website you're on now & social media). I've recorded others music, filmed music videos & live shows, taken promotional photos & developed film, screen printed t-shirts for bands, etc.
I became the City Leader of Jacksonville's Sofar Sounds in the summer of 2017! Because it was brand new in Jacksonville, to get people to attend, to have artists perform, and to have people volunteer, a lot of my time was spent explaining what Sofar is. I got a lot of experience in the year of being city leader: marketing/promotion, venue & artist booking, team management, etc.
In addition of my passion for music, I also want to work for Sofar because of my love for people. As assistant director, a lot of the tasks will involve communication between others. That requires not only being able to communicate effectively & efficiently but also others wanting to respond to you. A couple of examples that can validate my proficiency in communication:
I think the trait that benefits me the most for the Assistant Director position is my excitement to learn new things. Sofar Sounds is not only a part of an ever-changing music environment, but also the company itself is growing and evolving. This leaves room from growth from everyone, including me. Aspects as small as building better community through a social activity to as big as marketing strategies to get the attention of top artists are examples of goals that seem limitless that I'm willing to consistently learn how to improve.
In addition to my music and communication background, let me share a little of my social media marketing background:
These are some Instagram accounts I started and manage (press on the photos and it'll take you to the page). These accounts have been more of a hobby so I've never properly marketed them. However, I'm really excited to apply what marketing/promotional skills that I've learned through them.
To go along with marketing/promotion, let me show you some film photos I've taken at concerts!
Let me also show you a couple promotional flyers I've put together using Adobe Photoshop or Illustrator!
The three below were all for the same show. Each have a different format depending on where they were posted.
I hope what you get out of this is:
Whenever I have a task at hand, I like to go above and beyond to make sure I'm doing the best job possible.

I really enjoy learning things that are unfamiliar to me and try to master them.

Criticism is something I am appreciative of.

I have a passion for being in leadership positions because of my skill in evaluating peoples strengths & weaknesses

Music is the most important thing in my life and I have a passion through sharing that with others specifically through the intimacy of Sofar Sounds.